Welcome To Blooming Devs
The Home of Your Next
Application
Application Development from Blooming Devs is the perfect solution for businesses that need custom software solutions. We have a team of experienced developers who can create the perfect app for your business needs. Whether you need a simple app or a complex enterprise solution, we can help.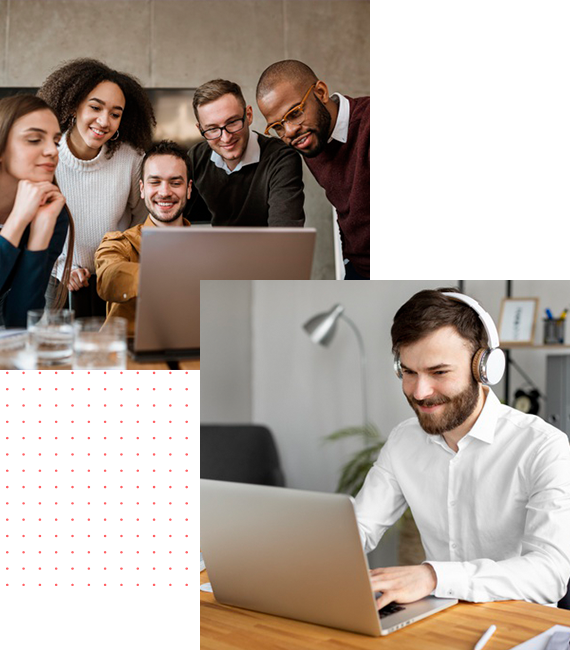 About us
Application
Development

Success Stories

We have years of experience in creating custom applications, and we're passionate about helping businesses grow.
Looking for a top-notch app development company? Look no further than Blooming Devs!
We make powerful back-end development platforms with a user-friendly front-end interface.
Blooming Devs is the perfect place to go for making a new website. We offer web design and development, online marketing and SEO.
We offer top-notch development support services that are for all businesses. Whether you need help with Web/App development, or else.
Why Us?
The Essential Guide to Professional Services
Success
Blooming Devs is the perfect solution for anyone who needs to collect data on the go. With our easy-to-use mobile app, you can quickly and easily collect information from your customers or patients.
We specialize in developing high-quality mobile applications for both iOS and Android devices. Whether you're looking to create a new app from scratch or need help with an existing one, our team of talented developers is here to help.
Blooming Devs use the best computer security software on the market. We offer top-of-the-line digital security services to protect you from hackers, identity thieves, and other online threats.
Our live chat support will be there for you when you need us. Whether you're having trouble with your Website/Application or just have a quick question, our team is ready to help. We're available 24/7, so you can always get the assistance you need.
TESTIMONIAL
Read Customers Thoughts